So today I sorta kinda a little bit set the boat on fire.  Not to worry though I did stop to take pictures: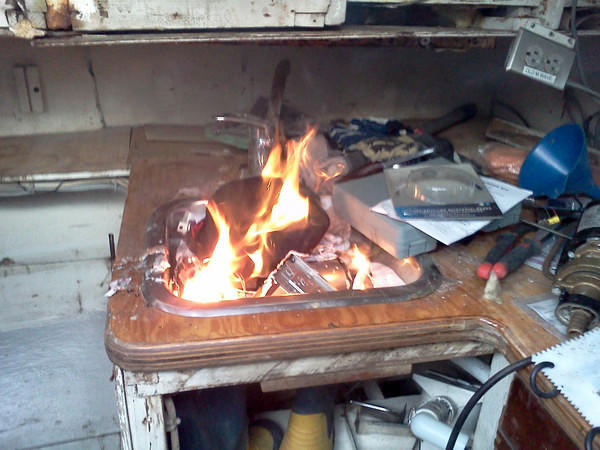 I pulled off the dodger and initially I covered all of the screw holes with duct tape (I fixt it!) but then I thought better of it and decided to weld them up.
Well, I dropped some molten metal into the sink and the funny part is that my special welding beanie cap is what caught fire.  Ironically I also had a bunch of heat-shrink in the sink, (it works!)
I did actually get a lot done on the dodger though.  Turns out the dodger is made out of frikken stainless steel!

  (and it's DAMMEND HEAVY!