One issue of concern I've had with the boat since I got it are the chainplates; which connect the mast/rig to the hull.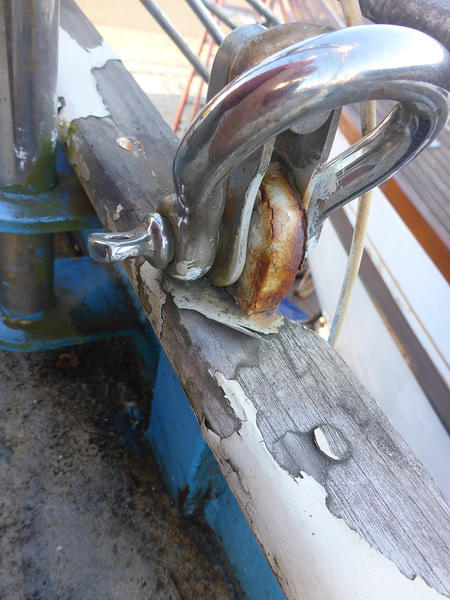 20150624-P1010621
Everywhere the rigging is attached to the boat on Oceana is painted steel, and the rig moves and so the turnbuckles rub off the paint, then rust sets in and then the rust turns into scale with steel flaking off in huge chunks.
So ever since I've first set eyes on her, I've wanted to replace these parts with stainless steel.  And in all likelihood I could probably just cut them off and weld on a new tab.  But Chainplates take an ENORMOUS amount of load from the sails, and it wouldn't be a good idea for a real welder much less a terrible one like me.
The problem you see is that belowdecks the chainplate is MASSIVE, 1/2″ thick steel, which is curved to the hull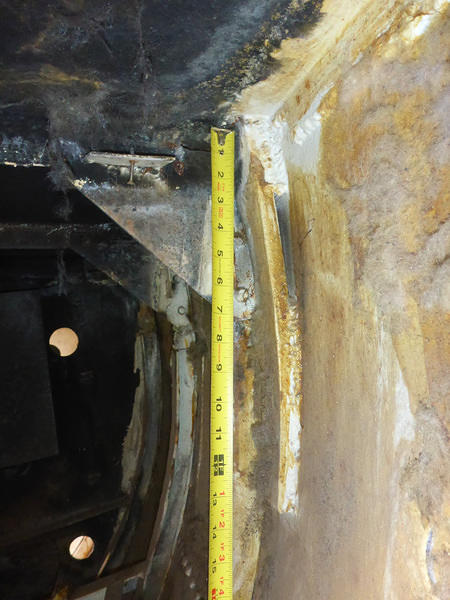 20150624-P1010616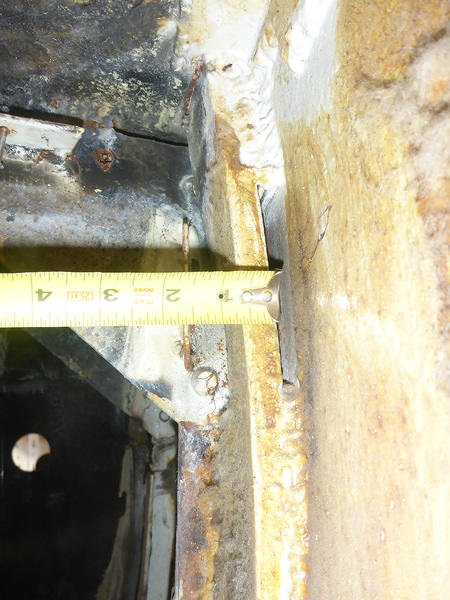 20150624-P1010617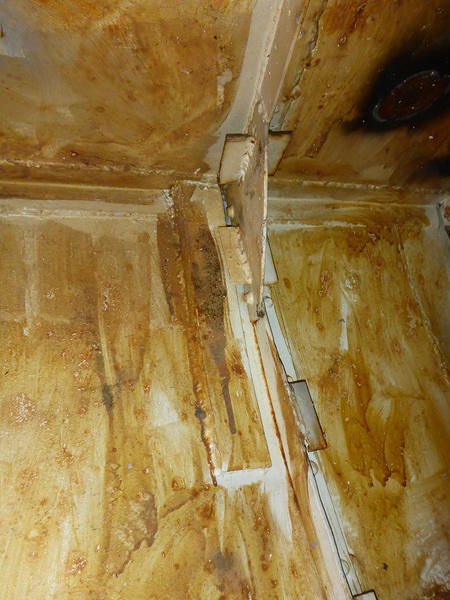 20150627-P1010644
If you look at the last picture, it's hard to tell but you can sorta see the problem.   ***IF*** I could somehow manage to cut that out without mangling the hull, it's so close to the ribs that I'd never be able to weld in the replacement, there's simply no space for a welding rod much less a MIG gun.
Today while looking at bowsprits (another ongoing nightmare I've been having!) I saw a boat that moved the chainplates to the exterior.  Whoalah!!  This solves all my problems.  I can leave the existing chainplates belowdeck, and use them as massive backing plates.  And I can probably get away with slightly smaller 1/4″ plates on the exterior.
So anyway, I'm pretty excited that I at least sort of have a plan now!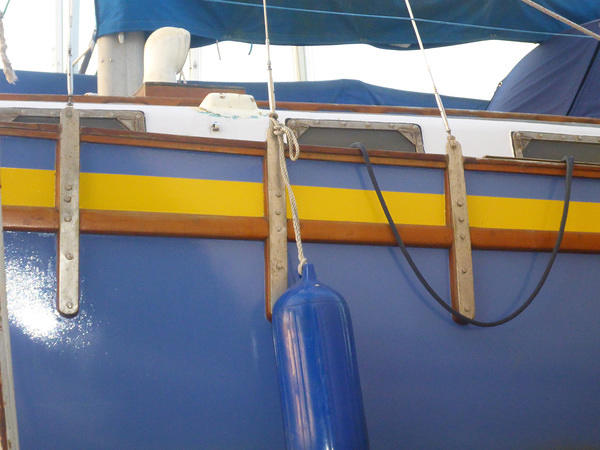 20150627-P1010668
I guess it solves another problem I've been struggling with too: I've been reluctant to rip out the teak railing.  It's in poor shape, but at the same time it's still teak and would be nice if I could salvage it.  But I guess if I'm changing all the plates the wood no longer fits which means tomorrow I'm chiseling it off without trying to save it.  Because it's a 40 minute ordeal to get EACH screw out.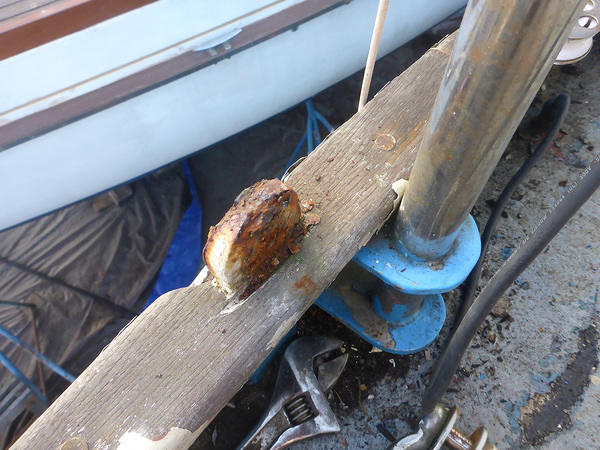 20150627-P1010641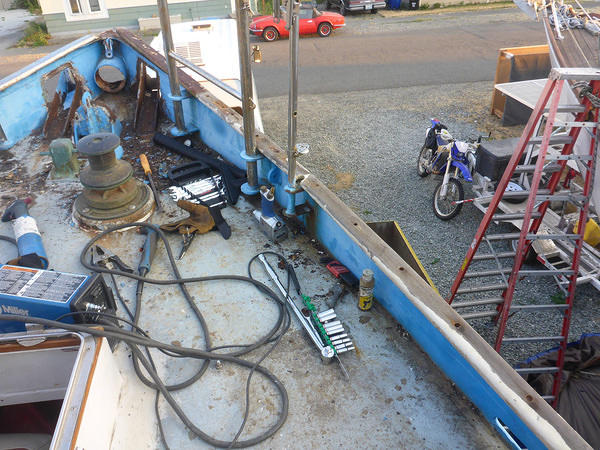 20150627-P1010647