A few weeks ago I bought a pretty big upright air compressor. It looks like it was in a fire, it was $225 but I figured the it was worth $100 each for the huge tank, Harbor freight pump & the 5hp Electric Motor.  And since I'm setting up shop at my mom's I'll finally have proper power so I wanted to ditch the loud as hell gas powered compressor I've been using, and actually build a NICE compressor into the garage with a proper air system so I can finally sandblast and whatnot.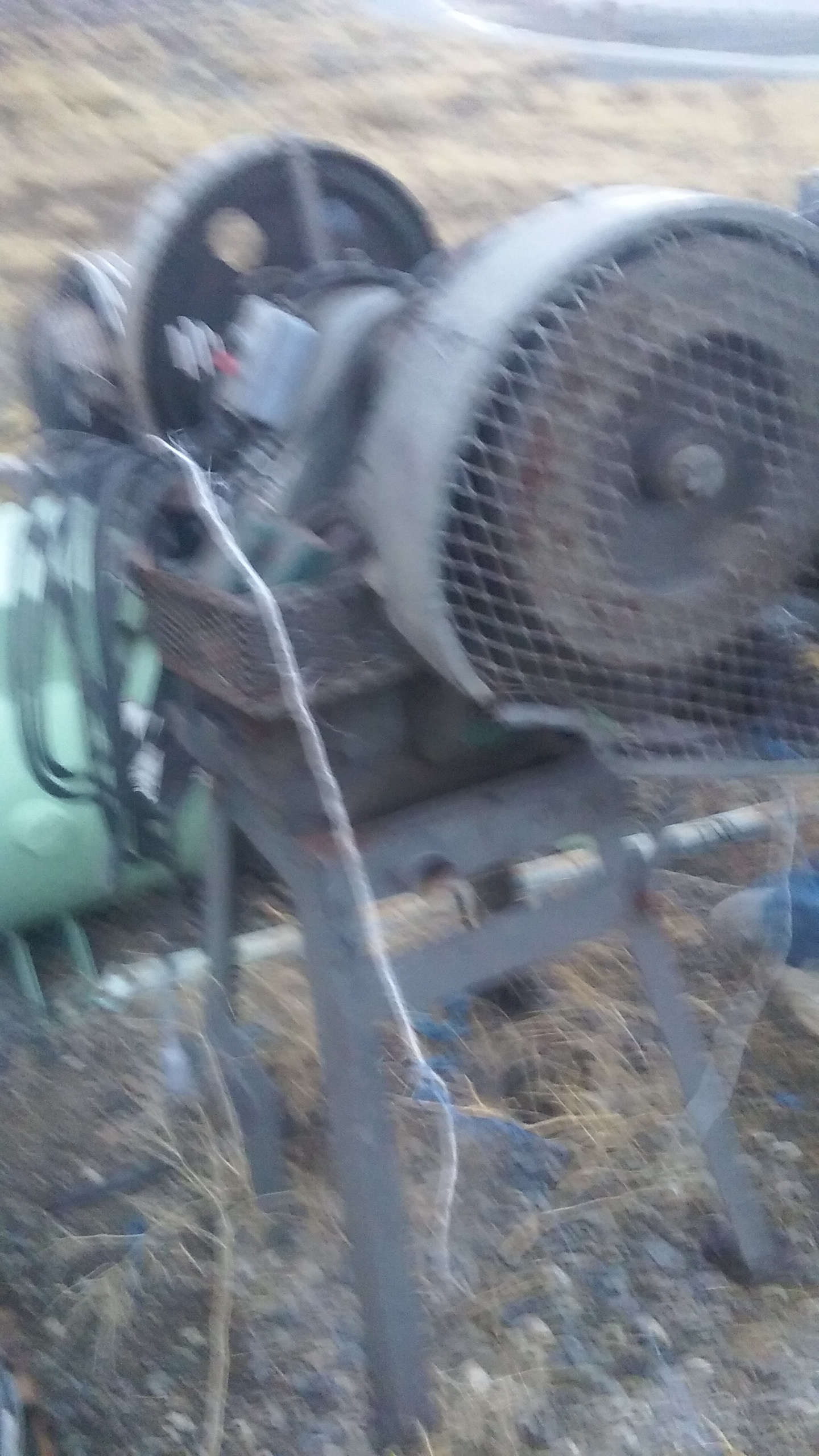 So anyway…   today, I after I drove 60 miles round trip to score a rockin deal on a metal bandsaw, when I got all the way  home I found a MASSIVE industrial punch/press like this one for $350.  ALSO back in Carson where I'd just come from.. After doing a little research I found one for sale for 950 and another for 2650. So Again, figuring that the motor was worth $100 and scrap the machine itself probably at least $100 so I decided to buy it.  It's in crappy condition but hopefully I can spend a little elbow grease and spruce it up and then make a few grand on it!?  Maybe?

in the craigslist ad there was a new looking compressor so I asked him if it was for sale too.  He said yes, $250.  And I about wet myself!  An almost brand new Sullair Rotary Screw Air Compressor!   he said it shuts down under load, and I dunno much about how they work, but it's a  $5000  36 CFM industrial compressor!  So how could I possibly pass that up?  heck if it only works half assed it'd still be double the output of a high end household compressor.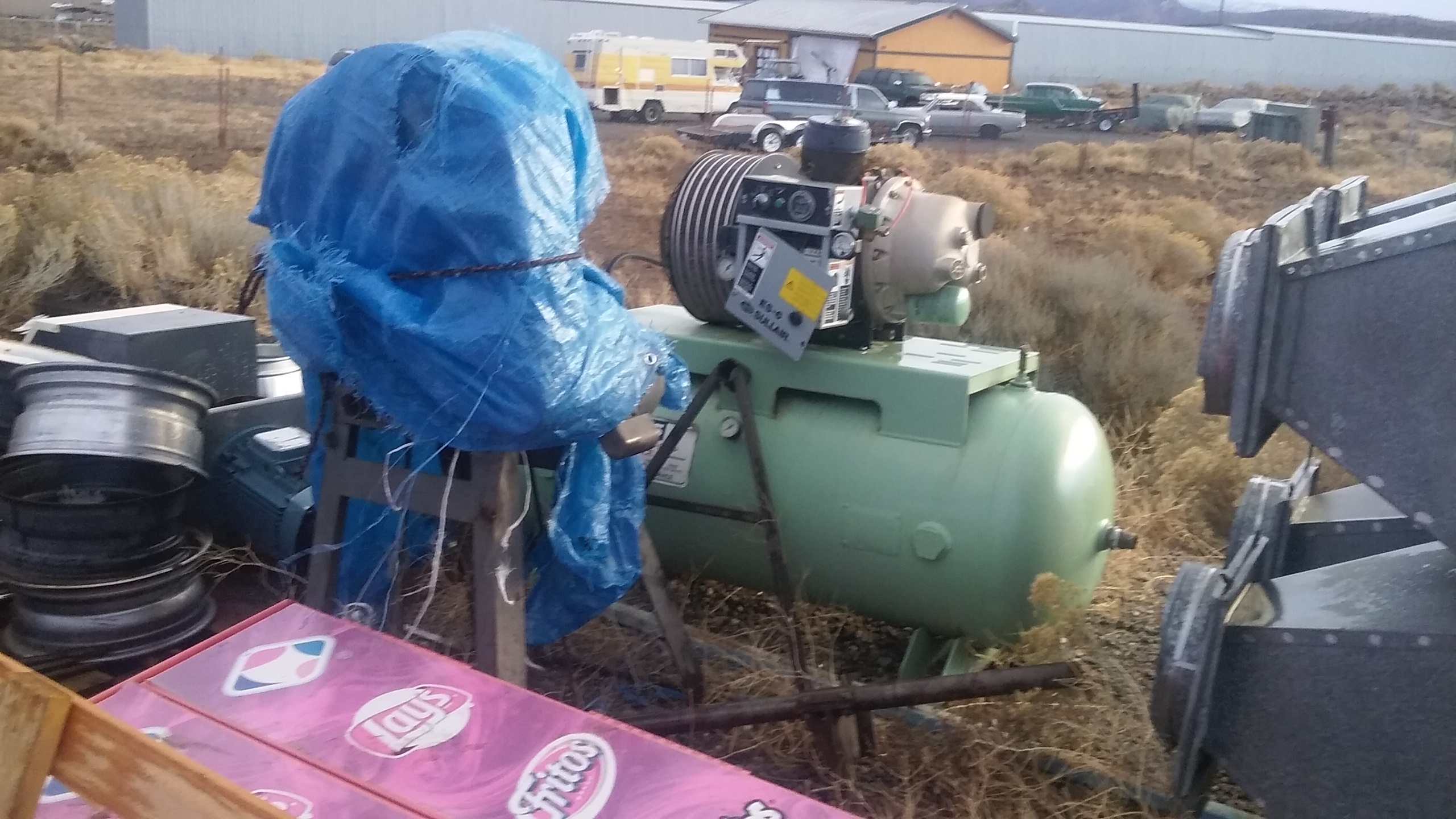 I bought these as investments thinking I could sell them for a profit.  But damn now I really just wanna fire them up and make some shit!  The punch/shear in particular  has my brain spinning thinking about what sort of little $6 widget could I invent and mass produce??
they wouldn't fit in the van because both of these are BEASTS so I have to go BACK to carson a third time with the trailer to pick em up, it's supposed to snow a foot tonight, and I have no frikken CLUE how I'm gonna unload them.
Ironically since I haven't been working on the boat for a while, I might have bought a couple pretty impressive boat anchors!