Now, I'm not saying my Friend Joe McGriff who said: "cut out some rust it will make you feel better"  is a goddamned dirty liar, because that would be rude.   All I am saying is that I was God-Damned lied to!
You can see the teeny tiny hole that started this mess in the center. I began by chipping away the fairing compound (Bondo) that turns out to be 1/2″ thick!!!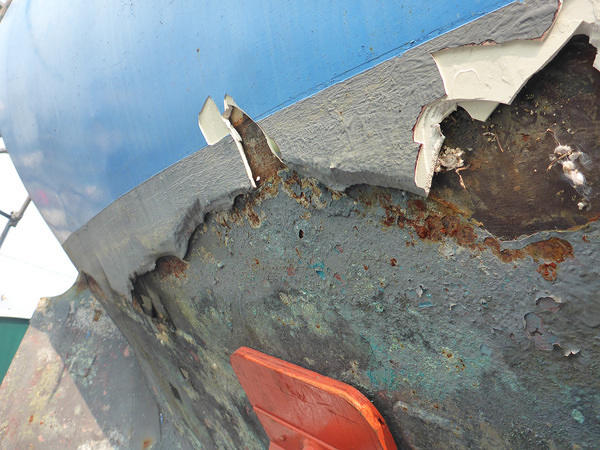 20150707-P1010673
Which revealed a second hole, where the scale rust on the inside of the stringer has popped a rivet!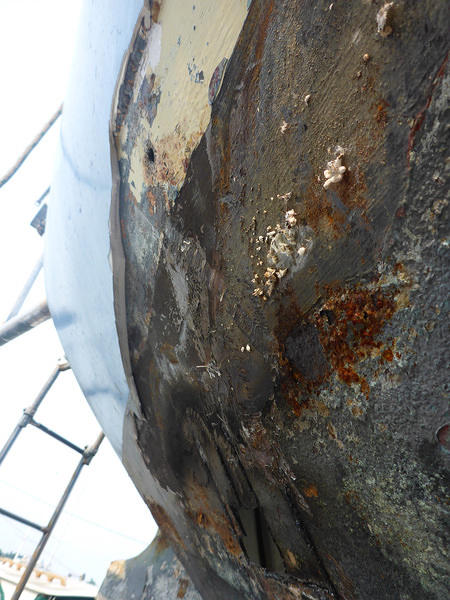 20150707-P1010675
I considered leaving it and just weldng the hole, because the steel itself is quite good, but decided I needed to get back behind it.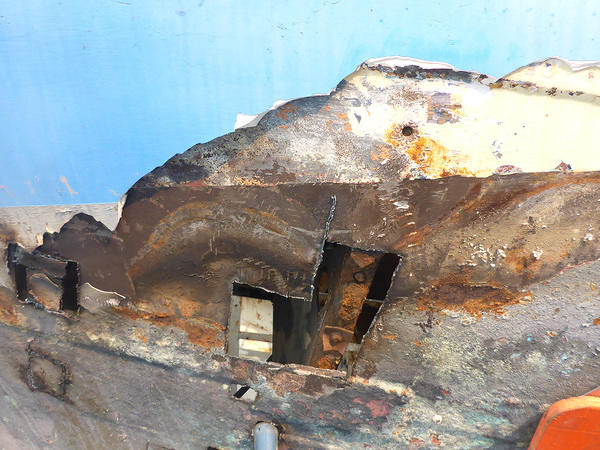 20150707-P1010677
So now I have this: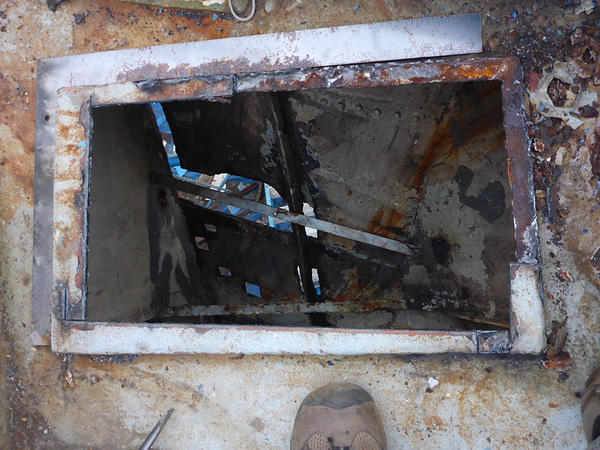 20150707-P1010689
Fuck you Joe.  i feel bad!  Really really bad!!!!