So, I decided that I'm sick of the crappy CARB compliant bullshit tanks we have to use in .ca and wa, and I wanted to get a nice matched set of proper race fuel tanks for my little toy hauler trailer. Since I'm building this thing custom I want a matched set that I can make lock. I want red for gas for the bike(s) and outboard, yellow for diesel for the sprinter and eventually to run my little generator, and blue to carry some extra water.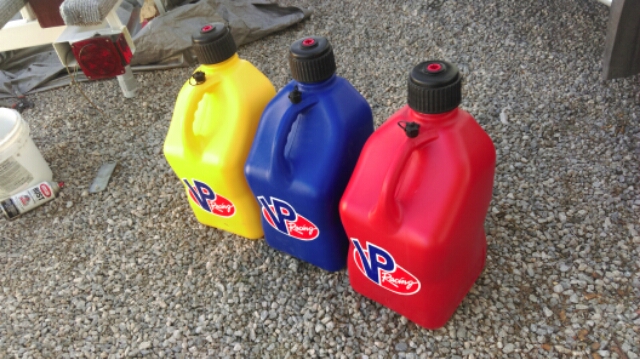 Seems like a simple project, right?
So first I go to the 4×4 shop, they specialize in trucks so but they do not have yellow. I don't buy the red because I want the same brand and not try to mix/match sizes, and I've actually looked at like four other places but nobody has yellow for some reason.
They send me to a dune buggy place that specializes in quads and motorcycles. Bizarrely they have yellow and clear but not red, again because I guess sand quads are all diesel right? So I go to the ranch store , where they sell stuff for tractors and trucks , and all they have are green and blue. Because I guess ranchers don't use diesel or gas. So back to the first place to get the red that started it all.
That's just how I do though, go to four stores to buy 3 simple things.